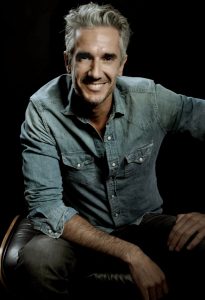 Dimitri Lorin started his career as a professional tennis player. He played in ATP tournaments for 10 years but Art has always been a part of his life, leading to his passion for collecting contemporary art. High-level competition increased his creativity and his willingness to reach perfection and at the end of his tennis player career, he naturally turned to the Art market and founded in 2013 Avenue des Arts Gallery in Hong Kong. Representing some of the worlds leading Urban and Contemporary artists, Avenue des Arts Gallery has forged a reputation as the go-to gallery in Asia for collectors looking for Urban art and for their experience in successfully managing street artists in the global marketplace. Dimitri Lorin also worked for the launch of HOCA foundation in 2014 with the purpose of promoting and developing awareness of contemporary art in Hong Kong. He organized exhibitions with some top renowned artists like JR, Invader, and Aya Takano.
With Avenue des Arts Gallery, he has the vision to create a platform for artists from the East to the West to exhibit and showcase their works, both in the street and in the gallery.
In June 2017, Avenue des Arts inaugurated a 6,000 sq ft new gallery in Los Angeles. Located at the intersection of E 8th Street and S Los Angeles Street, the gallery is in the heart of downtown LA, a cultural and vibrant neighborhood that gathers a large number of museums and galleries such as The Broad Museum, MOCA Museum, Hauser & Wirth Gallery, amongst others.