Avenue des Arts enhances the interior of the hotel's newly renovated rooms & suites by placing original photographs of Hong Kong lifestyle from Greek artist Yiannis B.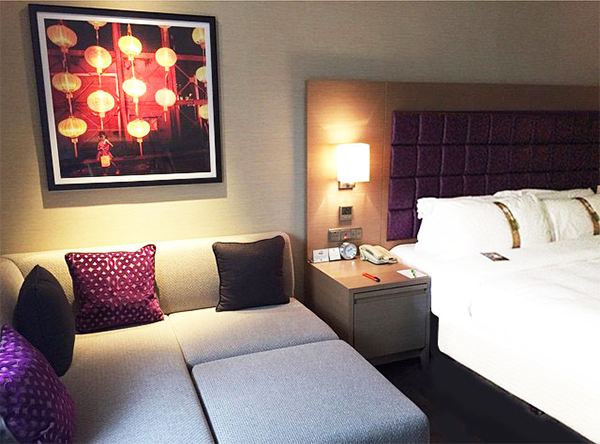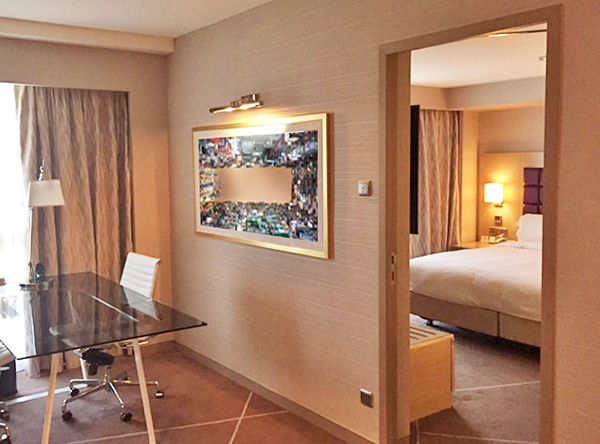 To complete their 3 renovated Executive Club floors,Avenue des Arts just installed 195 artworks in 99 rooms and suites in the Holiday Inn Golden Mile hotel in Tsim Sha Tsui. The hotel was looking for an art consultancy agency to place original artworks to enhance their hotel rooms. The theme must be a representation of Hong Kong lifestyle. Avenue des Arts recommended contemporary photographs showing different Hong Kong features such as Building views, Street Lanterns, City Views, Tramway.
The photographs style definitively aims to enhance the sophistication of the entire room space while providing the exact feeling of Hong Kong city life.
Avenue des Arts handled and managed the whole production including creative direction, budget management, printing, framing, delivery and installation.